SOLAR PLEXUS
Now Available on all digital formats
About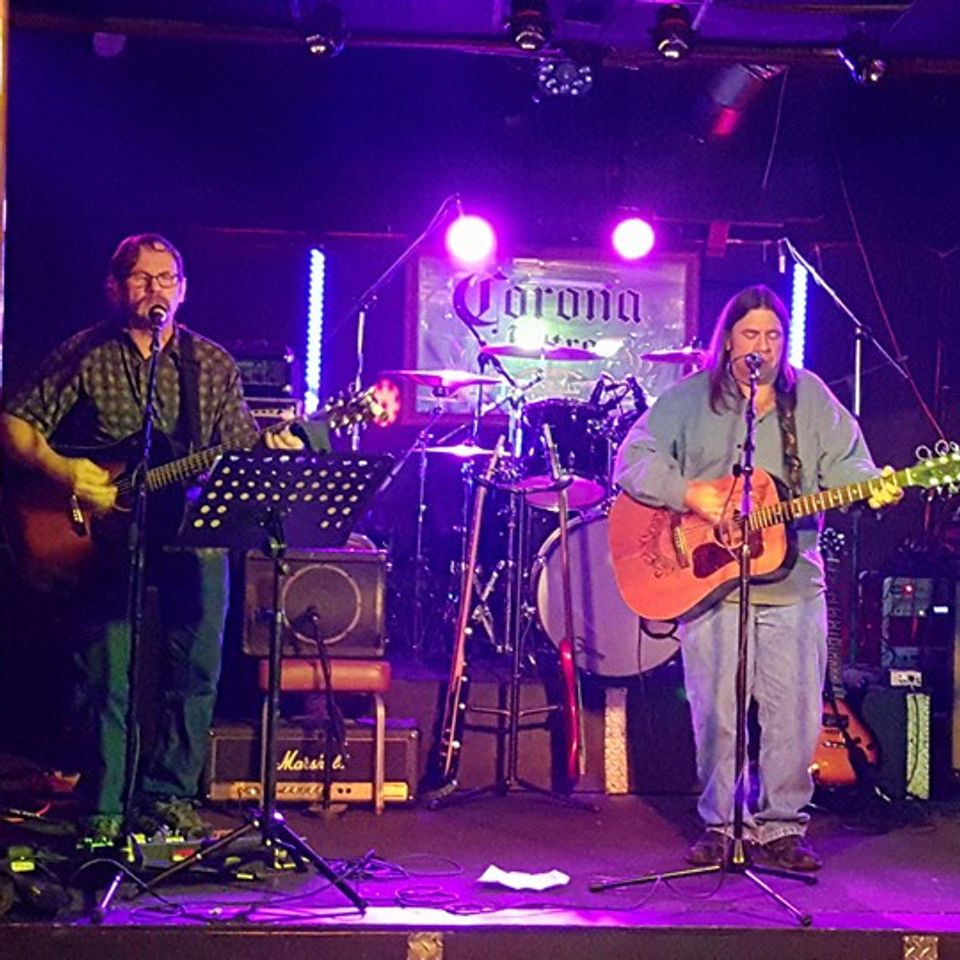 Welcome to Folk and Roll headquarters
Thanks for dropping in
New beginnings for an old familiar sound that will spin through your head while you wonder how it got there. We are mostly upbeat with a positive message; but can let you kick back with one of our acoustic versions to soothe a weary soul. Our first full length release, Solar Plexus, is now available on most digital platforms. We will be seeing you.
~ Fingers and Sunshine
"A find blend of a vocals trio, highlighted by similar "voices" with the acoustic guitars."
~ Fred Crowder
Fred Crowder (deceased) originally posted the following Biograghy of the band and in his memory we will place here in his honor.
"As street musicians playing for money to survive; David "Fingers" McKibben and Freddy "Sunshine" Crowder traveled many miles starting out by hooking up with the Grateful Dead's Spring 1987 tour of the Eastern USA. After several months hitch-hiking their way to California; they made their way back though Indiana,where they were joined by the younger McKibben brother,Ron. They would become a well known fixture in front of the BlueBird nightclub in Bloomington,Indiana entertaining large crowds on the street.
After a few years they would perfect their style of "Psychedelic Folk", or "Folk-n-Roll", and take the music of their heart, and of the heartland to the radio airwaves.